Kuld p
Trr Jingle Bell rock & Fnyff´s Meryl Streep
TRR Jingle Bell Rock
31.10.16
Åh, min lækre lækre dreng!!
Mild og kærlig over for alle mennesker og andre rotter.
Virkelig rolig fyr. Nysgerrig, tager dog det hele i stille tempo.
Har ikke travlt men vil gerne undersøge verden :)
En rigtig dejlig blød bamse :)
(Hvis man må forfordele sine rotter, er ham her og hans bror lige pt drømmefyrerne ;) )
Fnyff´s Meryl Streep
27.02.17
​Vægt: 318g
Dejlig, nysgerrig og meget kærlig pige.
Er virkelig forelsket i hendes sind og væremåde.
Altid første rotte ved lågen (hun hænger i den konstant, haha).
Giver altid mange kys på hænder og i ansigtet :)
Der er meget gang i hende, hun sidder aldrig stille og derfor er der også langt imellem billederne af hende ;)
Når lågen til buret går op, så tager hun spurten op ad lågen og op på buret.
Tager altid godt imod nye og er aldrig uvenner med nogle af de andre burkammerater.
Sammensætningsdato:
31.10
Parring observeret:
31.10, 02.11
Vægtstigning:
31.10 313g (startvægt)
​05.11 330g
10.11 333g
​12.11 343g
14.11 354g
​17.11 358g
​18.11 370/371g
19.11 387g
​22.11 393g
​25.11 425g
​
Forventninger:Aftegn:
Berkshire, Hooded, Varieberk
Farver:
Black & Russian blue - Mulighed for: Dove, Mink, Beige, Havana og Russian beige
Pels:
Rex og glat
Ører:
Dumbo
Info om kuldetFødt:
25.11.2017
Antal:
8
Piger:
4
Drenge:
4
Døde:
0
Navnetema:
Julemandes Rensdyr (på engelsk ) - Dasher, Dancer, Prancer, Vixen, Comet, Cupid, Donner, Blitzen, Rudolph
Enkelt billeder her
​
Kuld P
TRR Jingle Bell Rock
Mink variegated blazed mm dumbo
Kadiras Enzo
Dove Agouti Variegated Blazed
Prince Polo
Mink Patched Odd-Eye Dumbo
NRR Titus
Dove Blazed Capped Dumbo
NHR Big Ben English Blue Variegated Blazed Dumbo
NRR Kimara Dove Capped Headspot Dumb
Rapunzel
Buff Split Capped Dumbo
Haku Black Split Capped Dumbo
Haku Black Split Capped Dumbo Anira Black Variberk Blazed
Shooting Star
Agouti Variegated Blazed
Snooker
Lavender Split Capped Mismarked
Niko
Agouti variberk
Snooker Lavender Split Capped Mismarked
Seraya Agouti Self
Alessia
Pearl? Berkshire dumbo
Skipper
Siamese dumbo
Putte
Black Berkshire db
Fnyff´s Meryl Streep
Russian blue varieberk dumbo rex
Pippilotta\'s Sgt Angel Batista
Black split capped dumbo
Pippilottas Pippin
Black masked mm rex dumbo
Pippilottas Varicella Zoster
Black varieberk mm dumbo
Sniffz Cree Black blazed variegated mm
Lejonhjärta\'s Claudia Black capped mm dumbo
Pippilottas Orsa The cunning companion of the Free Folk
Black masked mm
Absinth\'s Raja Lavender variegaed mm
Pippilottas Polycytemia Vera Black capped/patched mm dumbo rex
Ninetails Karen McKlosky
Russian blue berkshire velveteen
Amanitas Dom Perignon
Russian blue agouti
Amanitas Quorn Russian blue
Candylands Frida den Älskade Agouti
Verra\'s Purpur
Russian blue variehooded velveteen
Verra\\\'s Vatten Russian blue berkshire rex
Verra\\\'s Smulan Di Caramello Black variegated dumbo velveteen
Fnyff\'s Pyria Elessedil
Fawn berkshire dobbeltrex dumbo
Fnyff\'s Lung
Fawn hooded dumbo rex
Mataleto\'s Vahlrona
Agouti hooded dumbo rex
Caezar\\\'s Dakota Chocolate Hooded dumbo rex
Mataleto\\\'s Olympus Mons Mars
Webmor\'s Flawless Seven
Chocolate variegated notch dumbo
Kadiras Zorro Mink Variegated dumbo
Mørch\\\'s Nursie Mock mink bareback mm m. headspot
Phryne Fisher
Beige self rex
***
Russian blue agouti berkshire rex db
***
Black berkshire rex db
Pedigree generated by PedigreeQuery.com
Styret af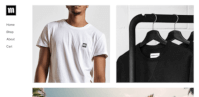 Opret din egen unikke hjemmeside med skabelonerm du kan skræddersy.