Kuld R
Rattenburg Peenetal´s Apache & Fnyff´s Meryl streep

​Rattenburg Peenetal´s Apache
11/09-2016
Vægt: 434g

Sød og stille fyr. Har ikke travlt med noget som helst. Tager altid rooligt.
Kommer gerne til lågen men skal aldrig skynde sig.
Elsker at putte i sputnikken med de andre drenge.
Er ikke den største han rotte men fin figur/bygning.
God til at tage imod nye og blander sig uden om hvis der er lidt ballade i buret.


​
Fnyff´s Meryl Streep
27.02.17
348g
Dejlig, nysgerrig og meget kærlig pige.
Er virkelig forelsket i hendes sind og væremåde.
Altid først ved lågen (hun hænger i den konstant, haha).
Giver altid mange kys på hænder og i ansigtet :)
Der er meget gang i hende, hun sidder aldrig stille og derfor er der også langt imellem billederne af hende ;)
Når lågen til buret går op, så tager hun spurten op ad lågen og op på buret.
Tager altid godt imod nye og er aldrig uvenner med nogle af de andre burkammerater.
Kun positiv feedback på Meryl´s unger fra hendes første kuld.
Sammensætningsdato:
03.03.2018
Parring observeret:
Ingen..
Vægtstigning:
07/03 - 348g
11/03 - 369g
14/3 - 377g
16/3 - 384g
​20/3 - 410g
​23/3 - 415g
​25/3 - 424g
​27/03 - 445g
​
Forventninger:Aftegn:
Farver:
Black evt overraskelser
Pels:
Rex og glat
Ører:
Dumbo
Info om kuldet:Født:
29/03-2018
Antal:
5
Piger:
3
Drenge:
1
Døde:
1 pige faldet fra på dag 2...
Navnetema:
Frisko ispinde
Enkelt billeder her
​
Kuld R
Rattenburg Peenetal´s Apache
Mink varieberk headspot downuder dumbo
KS Rodents Jack
Black variegated downunder blazed dumbo
KS Rodents ***
Black varieberk blazed db
KS Rodents
Mink variegated blazed dumbo
Ks Rodents Keks
Mink variegated blazed dumbo
KS Rodents Johnny
Black varieberk blazed
KS Rodents ***
Mink variegated blaxed dumbo
Fnyff´s Meryl Streep
Russian blue varieberk dumbo rex
Pippilotta\'s Sgt Angel Batista
Black split capped dumbo
Pippilottas Pippin
Black masked mm rex dumbo
Pippilottas Varicella Zoster
Black varieberk mm dumbo
Sniffz Cree Black blazed variegated mm
Lejonhjärta\'s Claudia Black capped mm dumbo
Pippilottas Orsa The cunning companion of the Free Folk
Black masked mm
Absinth\'s Raja Lavender variegaed mm
Pippilottas Polycytemia Vera Black capped/patched mm dumbo rex
Ninetalis Karen McKlosky
Russian blue berkshire velveteen
Amanitas Dom Perignon
Russian blue agouti
Amanitas Quorn Russian blue
Candylands Frida den Älskade Agouti
Verra\'s Purpur
Russian blue variehooded velveteen
Verra\'s Vatten Russian blue berkshire rex
Verra\'s Smulan Di Caramello Black variegated dumbo velveteen
Fnyff\'s Pyria Elessedil
Fawn berkshire dobbeltrex dumbo
Fnyff\'s Lung
Fawn hooded dumbo rex
Mataleto\'s Vahlrona
Agouti hooded dumbo rex
Caezar\'s Dakota Chocolate Hooded dumbo rex
Mataleto\'s Olympus Mons Mars
Webmor\'s Flawless Seven
Chocolate variegated notch dumbo
Kadiras Zorro Mink Variegated dumbo
Mørch\'s Nursie Mock mink bareback mm m. headspot
Phryne Fisher
Beige self rex
***
Russian blue agouti berkshire rex db
***
Black berkshire rex db
Pedigree generated by PedigreeQuery.com
Styret af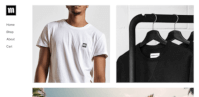 Opret din egen unikke hjemmeside med skabelonerm du kan skræddersy.